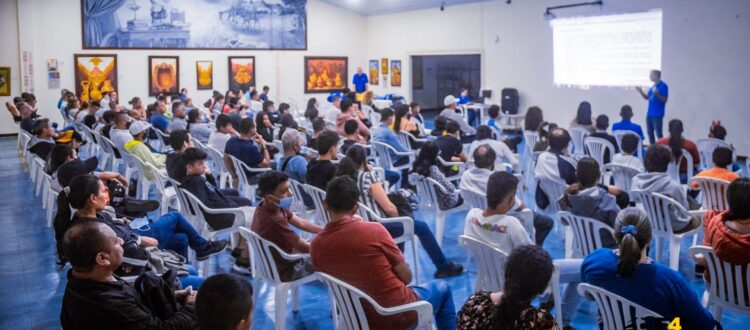 First parents-teacher reunion of 2022
This is our first parent-teacher reunion of the year. It was great. We got to know the parents a little better and provided the students of the program with uniforms.
On the Saturday night of April 31 – 2022, at Colegio INEM in Armenia, Colombia, we had our first meeting with the parents of the children in our program. Coaches Heller, Miguel and Johan presented to the moms and dads, the "terms and conditions" they and their children have to follow when participating in the program.
At the end of the night, the students were given the official Futbol4Life uniform for training activities. Thanks for your support and stay tuned for more updates!