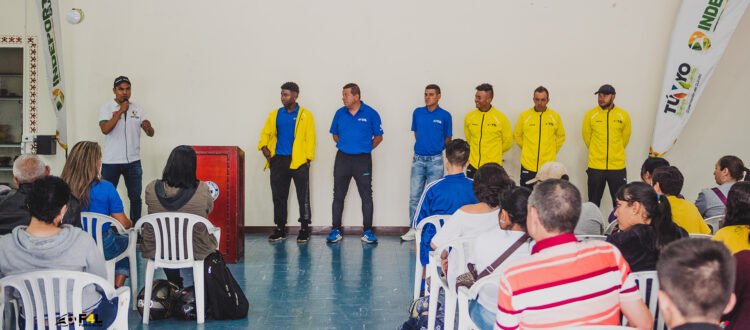 Second parents-teacher reunion of 2022
We have just celebrated the Second parents-teacher reunion of 2022 was a very special day for our program, the students, and their parents:
1️⃣ This is our second parent-teacher meeting of the year.
2️⃣ The visit from of Jorge Mendoza, our program director, and Patricia Mendoza, our leadership program director.
3️⃣ Leyson Losada, one of our most successful students, also visited us from Canada.
4️⃣ Members of our program were honored the "Quindío: Hearth of Gold" award pin presented by Indeportes Quindío, a state government institution in charge of sports in the region.
5️⃣ Program students were provided with our blue presentation shirt.
6️⃣ Our new soccer pitch, which is almost finished, was presented to the students, their parents, and members of the local sports community. (Photos in the next post)
💯 We can't thank enough the support of the people at @indeportes_quindio and its director @panesofernando who have taken our program under their wings.
What a blessing!