Leison Losada wins a scholarship
We are happy to announce that our student Leison Losada has won the ANB Futbol Scholarship Award. Congratulations!
The award comes after years of effort and sacrifices both by the player himself and all the people supporting our program.
In 2007, ANB Futbol was launched as the academy division of parent company ANB Soccer Inc. by founder Bassam Naim.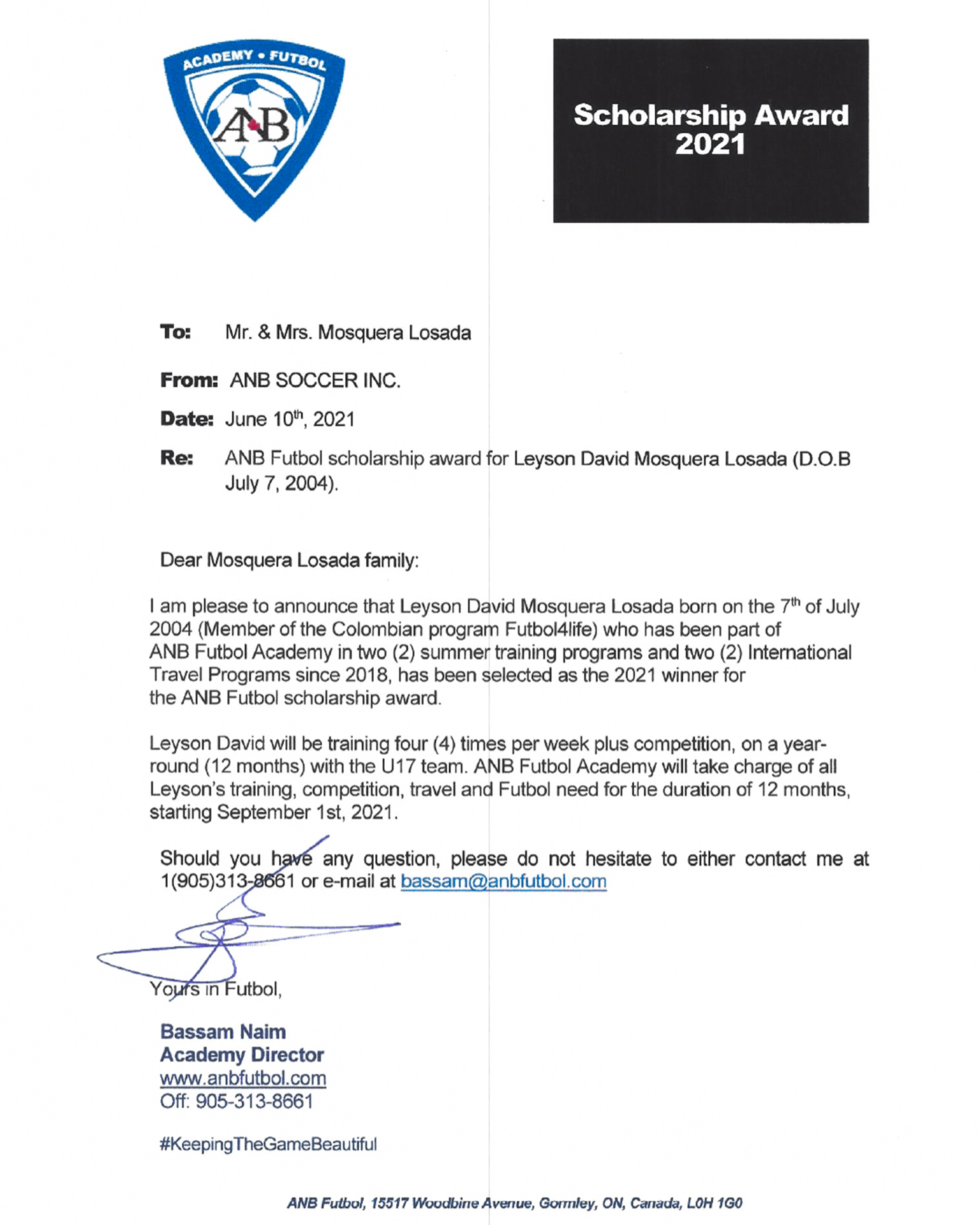 ANB Futbol was a Canadian semi-professional soccer club based in King, Ontario. The club was founded in 2007, as a soccer academy, and added its semi-professional club in League1 Ontario in 2014.
Futbol4Life is a program that trains youth to transform generations. We use Futbol + English + Leadership to accomplish our objectives.